You can trust me
A huge part of life coaching is trust - trust that I can help you, and trust that the process is going to work out how you want it to. I value myself on my genuine personality and am confident that after just one session you will too! But if that is not enough, I can assure you with the following guarantee.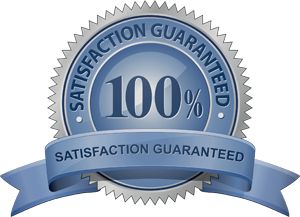 What I propose
Anyone that has not had an initial free consultation with me before booking, then this is what will happen:
If anyone books a session/s with me - on or off the web - I guarantee that you will see results even after the first session. If, after the first 1 hour session of your chosen package (i.e.
Bronze, Silver, Or Gold
), you are not convinced that coaching will help you, then
I will refund you all your money back for all your sessions
- even if you have paid for 12 in advance (to get the best rates).
It's that simple! No Quibbles No Catches That's It!
That's how confident and passionate I am about coaching and my own ability to coach you. No risk to you whatsoever!
You can trust my clients
My words are all well and good, but what about some of my clients? I always have positive reviews, and happy customers! Below are just some snippets of what they have to say...
"The answer was in me, but I needed Brian to guide me to the answer. It was an incredible experience. I am very happy now! Thanks Brian!!"
"So, thanks to you Brian, I was able to manage the stress and a difficult situation with a very much greater ease and in a short period of time. Thanks Brian, again and again."
"I love your manner and understanding. I agree that I need some one strong to help me through this and I feel this some one is you."
So if you are still unsure, why not check out what they have to say in full, along with more, over in my testimonials section?